Advertisers

Providing quality work at a fair price, we are here for all your welding and construction needs. We offer mobile welding, entry ways and gates, well enclosures, cat walks, hand rails, stairs, pipe and wire fencing, metal buildings, and much more. No job is too big or too small. Visit our website for more information or to contact us about your welding and construction needs.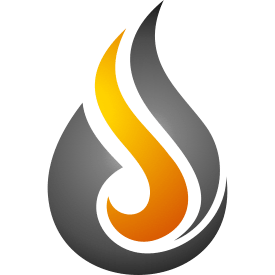 As witnessed in other regions where gas and oil exploration has increased rapidly, the influx of workers and money provides opportunities as well as challenges to the local community and infrastructure. We aim to provide a central portal for all stakeholders to stay informed, conduct business, and fully benefit from the Cline's endowment to the region while helping to avoid many of the pitfalls faced elsewhere.
At Texas Hunting Land, LLC and our website www. Texas Hunting Land .com, we strive to help our clients find the recreational or cattle ranch property which best suits their needs. We specialize in the sale of Texas ranches, and have a number of hunting ranches and acreage for sale across North Texas, West Texas, and East Texas. The counties we specialize in are Archer, Clay, Baylor, Jack, Young, Shackelford, Stephens, Montague, Wichita, Hardeman, Foard, Knox, King, Childress, Eastland, Runnels, Stonewall, Palo Pinto and Wilbarger. We also have working cattle ranches for sale and are currently working on land for sale all across the state of Texas and Oklahoma. We also have ranches with minerals and executive leasing rights available.
Cowboy Pump & Supply has proudly served the Texas Big Country Oil & Gas Industry since 2001. We pride ourself on service and know that your satisfaction is our success. With a knowledgeable staff in three locations, we are able to provide our customers quality products and service, as well as convenience.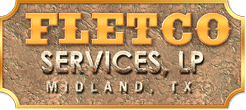 Fletco Services started operations by providing a small fleet of cranes to the energy industry.The gates opened wide and a vast array of oil field needs flooded into Fletco Services, which provided the opportunity to enter many new fields. With God's guidance, a strong dedicated team, and countless hours of hard work, we are a leader in the energy industry. We have a fleet of equipment to satisfy any oil field project with years of combined knowledge to go with it. Today, Fletco Services continues to grow and service the Permian Basin and surrounding areas.We are always striving to meet the demand of our customers and provide the industry with the highest level of service.
Would you like your company to be featured on this page or on another area of our website? Your ad can run in a specific RRC district, statewide, and even on our homepage. Use the Contact Us page to send us a message about advertising opportunities.